Design for Manufacturing: Spot Facing
This article considers restrictions in place for effective and economical spot-facing in milling.
Spot facing is smoothing a small area of a rough surface. Usually, face milling is performed on casted parts to remove surface imperfections and improve the overall finish of the product. However, face milling is both time-consuming and expensive. Instead, you might want to consider spot-facing in areas of concern instead of face-milling the entire assembly.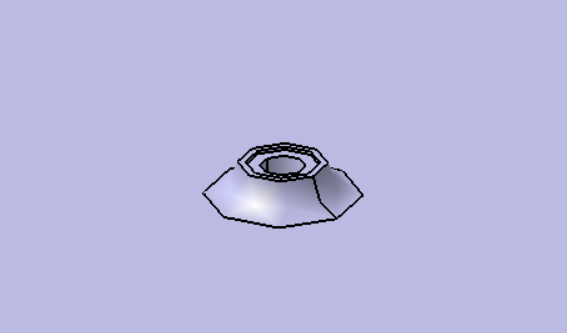 Spot facing should be performed on any area where the surface finish must be exceptionally high for the part's functionality to be assured. Of particular concern are bearing mating surfaces and areas under bolts. Without an adequately smooth surface, bearing wear is drastically accelerated. Tolerances can sometimes be difficult to meet on rough surfaces. Without an area low in surface defects, bolts cannot have adequate surface contact to distribute torquing force across. Spot facing is an economical solution to this problem.
Spot facing should be avoided in recessed areas when possible. Instead, the recessed area should be redesigned as an extruded boss created in the casting process. This allows the machinist to spot-face the boss's face without specialized tooling. As a result, both part manufacturing times and tooling costs are driven down.
Key points:
If parts are originally cast or forged:
(a) Consider the use of spot facing vice face milling to smooth surfaces
(b) Perform spot facing for bearing surfaces or bolt-head seating
(c) Use casted bosses to extrude a spot-face vice attempting to spot-face inside of a machined-out hole

Use of this article's suggestions will provide faster product creation for casted products with lower overall costs. Additionally, the use of boss spot-facing reduces tooling complexity and cost.